Wireless Networking Services – IT Consultants in Orange County CA
OC Data Systems professional IT consultants take care of your Wireless Networking needs. We provide complete solutions to keep your small business running smoothly.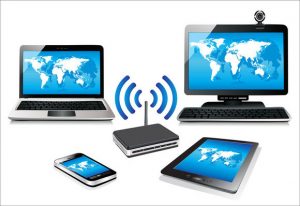 OC Data Systems Wireless Consulting Services offer small businesses a fast, affordable way to make smart choices for deploying the latest wireless technology. Few in-house IT staffs have the expertise to keep track of the fast-changing world of wireless products and services, and even fewer have the field experience to cut through the hype in order to identify and integrate optimal connectivity solutions.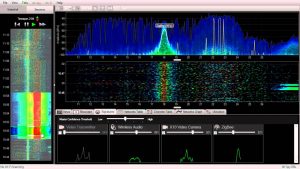 OC Data Systems extensive background both as an integrator and consumer of wireless technology makes it possible to offer expert consulting support for a broad range of wireless applications including:
Mobile connectivity
In-building networking
Building-to-building bridging Mobile connectivity
A large and growing array of portable devices are available to connect mobile workers wirelessly to vital applications such as email or to enable remote wireless access to the corporate information network. Products such the RIM BlackBerry line of wireless handhelds or cell phone cards that act as wireless modems for notebook computers can dramatically enhance on-the-road productivity. However, choosing the appropriate devices for your business and integrating them securely and efficiently into your network can be challenging without expert help.OC Data Systems consultants can save your business time and money by using their wireless expertise to help you select and configure mobile connectivity solutions that make sense for your business. OC Data Systems can also optimize your IT infrastructure so that mobile data devices work better. For example, OC Data Systems can help you migrate to Microsoft Exchange 2003 Server, which significantly improves support for mobile workers by adding a broader Web Outlook feature set, Outlook 2003 performance improvements via MAPI compression, lower latency for wireless modems, HTTP access from Outlook 2003, plus HTML mobile phone browser support. In-building Networking
If you want to set up a high-performance wireless network based on any version of 802.11 (WiFi) technology,OC Data Systems 's Cisco-certified consultants can help you build a solution that is secure, reliable, manageable and easy to expand. OC Data Systems can recommend and integrate access points, wireless LAN client adapters, bridges, antennas and accessories. OC Data Systems can also propose and implement a wireless security strategy to deny intruders access to the wireless network or its data.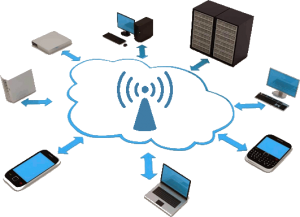 Building-to-Building Bridging
License-free wireless bridges offer a quick and affordable way to establish secure, high-speed data connections between buildings. This can eliminate the cost of an extra leased line, provide an emergency redundant communication link, or act as an inexpensive data back haul. By reducing installation costs and eliminating recurring fees associated with standard T1, E1 or DS-3 lines, wireless bridges can often pay for themselves within a few months. Data rates for various wireless bridges range from 1.1 Mbps to a gigabit and distance between buildings can exceed 40 miles.OC Data Systems offers expert wireless consulting to help you plan, implement and maintain point-to-point and point-to-multipoint wireless building-to-building bridging.